Computer Centre
Computer Center is an important component of the institute. Computer Centre has two well-equipped labs with state-of-the-art computers. It provides computing facilities to all the 1st year students (B.E.) for their programming related practical work and Internet surfing. As sufficient number of computers is available, students get enough time and opportunity to practice and strengthen their programming skills.
Facilities are also used for conduction of programming labs for students of higher classes of various branches; also on-line tests for various companies that come to the institute for recruitment are conducted here. Computer Center also facilitates online registration, exam form filling etc. Additionally, Computer Centre has also been offering services to various departments of the institute in maintenance of their computer systems and peripherals.
Cafeteria
"The enthusiasm is source of energy" and is provided to the students from a well-designed and facilitated cafeteria, which is situated in the campus. The Students relax and re-energize themselves and experience and seasons of the year in its serene atmosphere. CSMIT adopts special measures to ensure that the students are provided with healthy and hygienic food.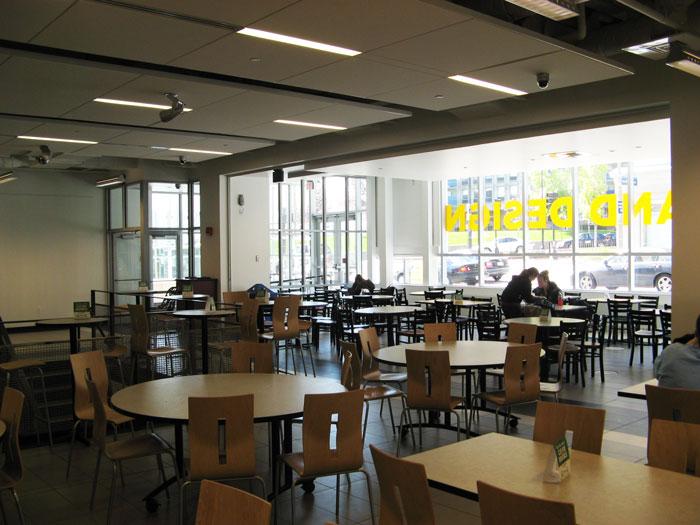 Gymnasium
The gymnasium at CSMIT, can accommodate up to 150 to 200 students at a time. To give equal space and privacy we have separate centrally air conditioned gyms for boys and girls. The gym also has all the latest equipment along with – power lifting, weight training, and special training and strength machines.The activities at the gym help the students stay fitness conscious keeping them in good shape, building confidence to higher levels. !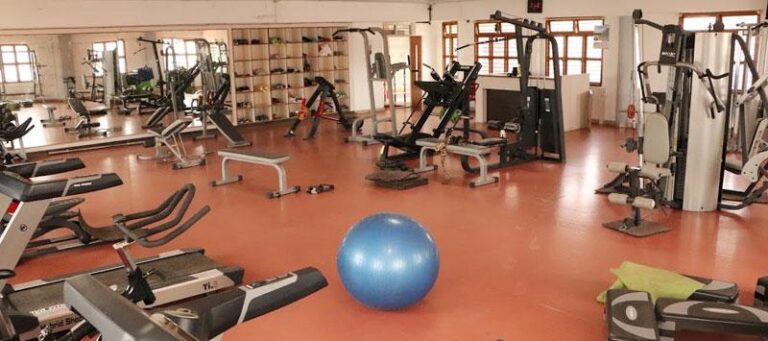 Games and Sports
"Sport is the principle of competing against oneself, it's about self-improvement, about being better than what we were the day before".
Sports is like a ballet dancing. It requires a lot of control, strength, mind play and measured movements, it is a great way to de-stress and chill out after a hard day's work.
Physical recreations through games and sports have always been an important part of the Institute since its inception. Games like Football, Cricket, Badminton, Volleyball, Throw ball, Basketball, Netball, Chess, Table Tennis, Kho-Kho, Kabbadi, Athletics, Handball, carom, Lawn tennis, Yoga, Aerobics, weight training, weight Lifting and Cycling are played in regular practice with great enthusiasm and sportsman spirit. Annual Sports Meet (Inter branch Tournaments) is organized every year for promotion Sports activities in students, interaction amongst various department and to pick up sporting talents for the institute teams. The department also organized various Sports tournaments for Teaching & non-Teaching Staff for building harmonies atmosphere. The Institute organizes Marathon Race every year to promote a give them of Social massage.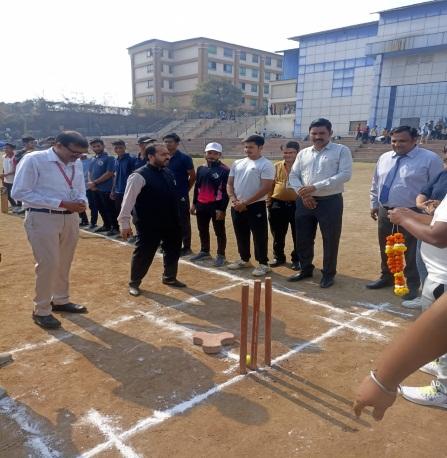 Library
Library is considered as the backbone of any civilized society and heart of any academic Institutions.
An academic ambience prevails at the Central Library, which enables students and the faculty members to sharpen their intellect. The fully automated library is housed in a separate building. It has a spacious reading room and an air conditioned reference section with a seating capacity of about 250 students. CSMIT Library system consists of a central library and departmental libraries which collectively support the teaching, research and extension programmes run by the institute. All students, faculty members and employees of the institute are entitled to make use of the library facilities by becoming its members. The library, besides having a huge collection of books on engineering, humanities and management offers library services through its various divisions.
Journals/Periodicals Section Journals being the primary source of information are essential to supplement the research activities and are required regularly. Hence, the library has a good collection of Indian and Foreign Journals in various subjects of Science & Technology.
On-Line Journals A number of Foreign & Indian journals are being subscribed on-line to facilitate the ongoing research activities & to expand the areas of future research activities.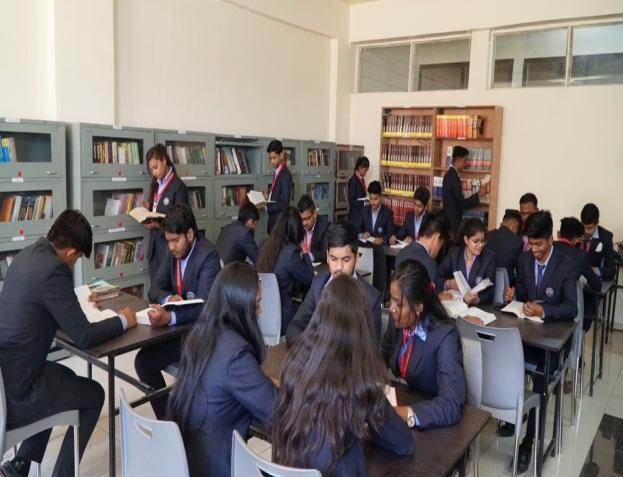 HOSTEL
'A home away from home'
We provide Excellent Hostel Facilities to provide a safe and congenial atmosphere for Boys and Girls seperately. The hostel provides accommodation and nutritious food for all the needy students. The rooms are furnished with tables, chairs, cupboards and fans.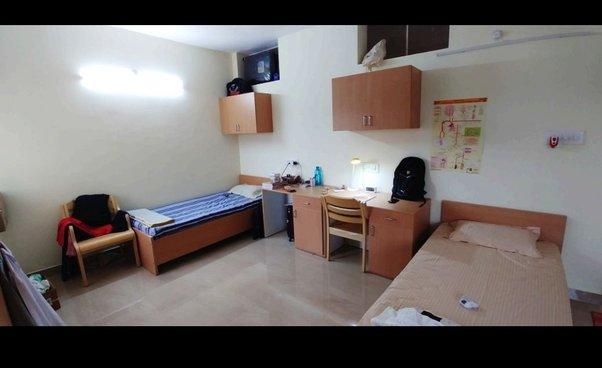 Smart Class Rooms
Classrooms are one of the main platforms where effective learning takes place. We have taken all the possible care while designing our world-class classrooms so that our students learn effectively from our teachers and get a facility of participative learning.
Our classrooms are well ventilated, spacious and equipped with overhead and LCD projectors along with public address system with proper arrangements of Laptop power supply.
The furniture used in classrooms is of un-compromised international quality to enable students for 8 hours of comfortable and continuous learning.

Smart WIFI Campus
Campus-wide Wi-Fi enables students and faculty members to connect with College portal and Internet at any time and any place.
Campus-wide Wi-Fi enables students and faculty members to connect with College portal and Internet at any time and any place. CSMIT is having an enterprise-class IT Infrastructure to support Students, faculty members and Management. Our state-of-the-art computing and communication resources provide 24×7 facilities such as Campus ERP, Students and Faculty portal, Internet surfing, Web & Desktop applications, Virtual labs, E-Library, E-Mail, Projects, Seminars and Interactive Tele-lectures.
High-speed network with OFC across the campus provides seamless connectivity to Internet for students and faculty members over an ample bandwidth of 15 mbps.
All the data on CSMIT network is strictly monitored and filtered to comply with Institute's IT and Data security policies.
Auditorium
CSMIT is having a huge indoor auditorium with a professionally-deployed acoustic system and a seating capacity of about 200 people. This auditorium has an immense pride of having hosted several National Level Seminar. Moreover the auditorium is equipped with a pleasing acoustic system and a seating capacity of about 200 people to host campus-level events. The auditorium is spacious, well ventilated and has well furnished halls. A regular venue for conferences, workshops and seminars, this auditorium has all the facilities to enhance the learning process and is a vast space that serves the varied requirements of quality education. The objective behind the auditorium is to enhance the quality of education. To make this possible, the auditorium offers facilities such as LCD projectors, screens for delivering lectures. It also provides ample opportunity for our staff and students to exhibit their talents in cultural activities.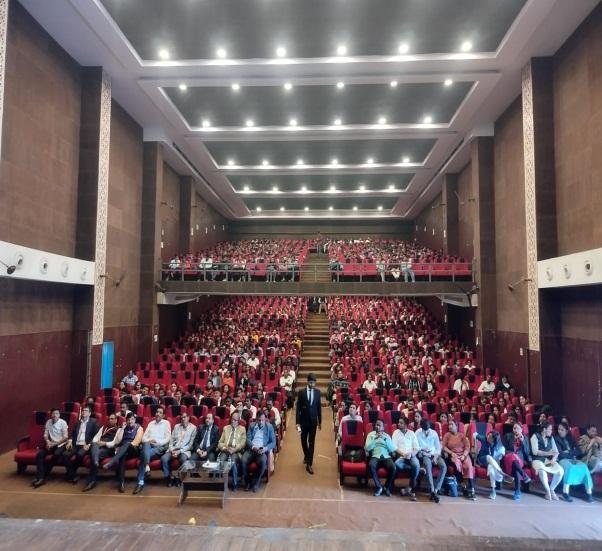 Medical Facilities
CSMIT having in House/Campus medical facility, various emergency vans and ambulances for urgent situations. Each ambulance is fully equipped with appropriate medical equipment, medication, and stretchers to carry the ill or injured. Experienced medical practitioners work in teams per ambulance and provide quality care based on their training. The emergency vehicles at the institute are intended for the benefit of the students and staff.